This website uses cookies to improve your experience
Learn More
👌 OK
sport
Base SE7EN+
Green Battery
Padel Display
SS/Galvanic O2 Sensors*
Bailout Ready Mouthpiece
Repackable Scrubber
2x3L Aluminium/Steel Cylinders
Rebreather BCD
11-Inch Adapter
Front/Back Counter Lungs
rec
Base SE7EN+
Green Battery
M28 Computer
SS/Galvanic O2 Sensors*
Bailout Ready Mouthpiece
Repackable Scrubber
2x3L Aluminium/Steel Cylinders
Rebreather Wing BCD
11-Inch Adapter
Front/Back Counter Lungs
Cover
tec
Base SE7EN+
Black Deep Battery
M28 Computer
SS/Galvanic O2 Sensors*
Bailout Ready Mouthpiece
Repackable Scrubber
2x3L Steel Cylinders
Rebreather Wing BCD
11-Inch Adapter
Front/Back Counter Lungs
Cover
Rebreather Handle
Inverted tanks
Manual Gas Injection
* Sensors depending on your choice, not included in package price.
size and weight


Ready-to-dive weight
Travel weight


18 kg / 39,7 lb
9 kg / 19,8 lb
* True weight and size may vary depending on the rebreather configuration.
smart batteries


High energy density Lithium-ion battery pack
Smart Charger with a long-term learning cycle for accurate charge estimations.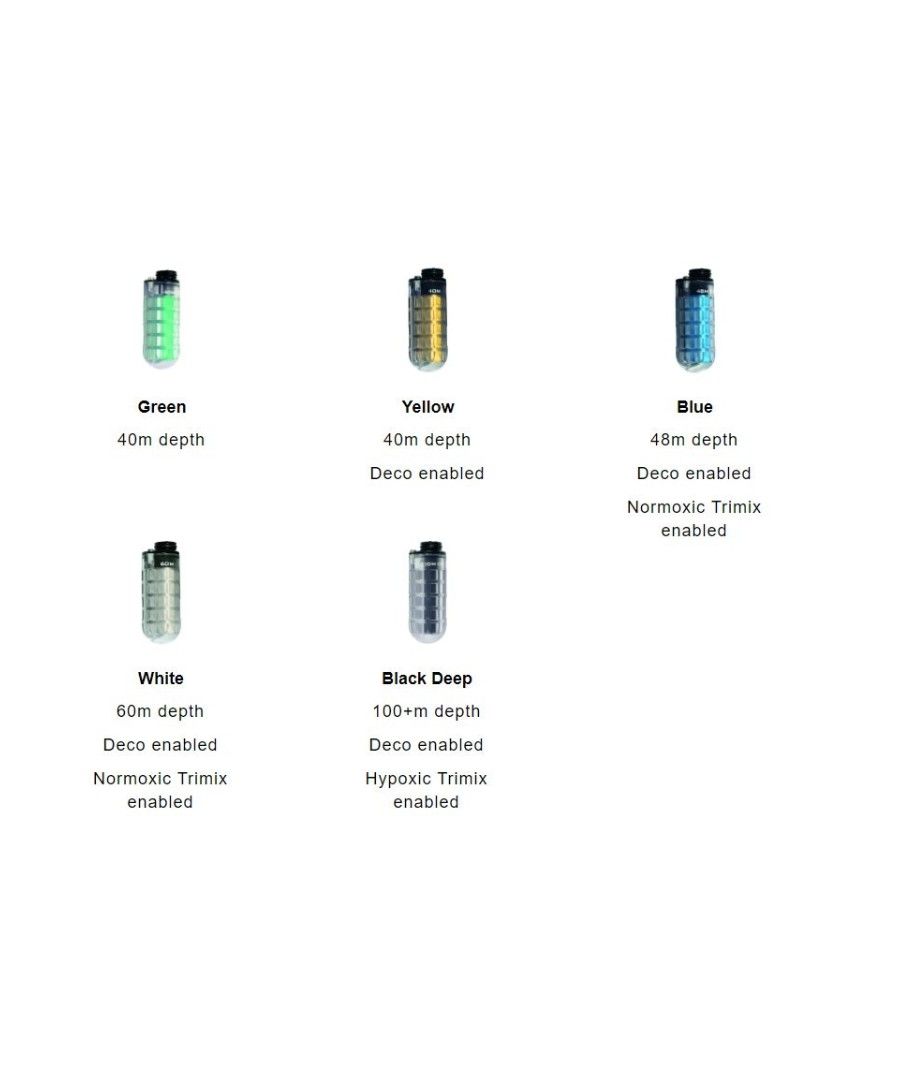 HUD and Alert Systems


Custom Juergensen Marine DIVA Vibrator System.
LED indicators (Red and Green)
Audio Alarm
Buddy Alert LED Indicators (Two Red)
SOFTWARE


Confirms the main data logger is functional
Verify the ROM, RAM and EEPROM function in all four processors
Confirms the battery data logger is functional
Confirms the firmware version is consistent across all four processors
Confirms the power consumption calculations are functioning properly
Confirm the power-draw of the backlight, solenoid valves, and alarms are correct
Vibrator current test
Solenoid current test
Speaker current test
Cylinder HP sensor validation
PO2 sensor validation HW test
Depth/temperature sensor validation


Mouthpiece CC test
Decompression status verification
Scrubber installed confirmation
Mouthpiece OC test
Sufficient oxygen and diluent to go diving test
Sufficient battery power to go diving test
Positive pressure loop test (PPLT)
Mouthpiece CC test
O2 calibration test
Open Circuit regulator test
Service interval test


Current Depth
Max Depth
Temperature
Mouthpiece Position
Oxygen Partial Pressure
Diluent Gas Pressure
Oxygen Gas Pressure
Oxygen Sensor Confidence
Hyperoxic Linearity
Electronics Health Status
Battery Charge
Remaining Dive Time
Elapsed Dive Time
Ascent/Decent Rate
Decompression Obligations


Hyperoxic Linearity Test
Oxygen Sensor Confidence Test
Scrubber


Sofnolime 797
Repackable scrubber cartridge
2.3 kg per cartridge, equivalent to approximately 3h of dive time