This website uses cookies to improve your experience
Learn More
👌 OK
Reinventing the rebreather
SE7EN+ redefines what we have come to know as a rebreather. Building upon traditional rebreather design but embracing technological innovation has lead to the SE7EN+ with capabilities beyond anything seen before. The patented oxygen sensor management and the groundbreaking oxygen sensor technology ensures that rebreather safety is no longer a guessing game. It is easy enough for a beginner to master, advanced enough to appease the professionals
LEARN MORE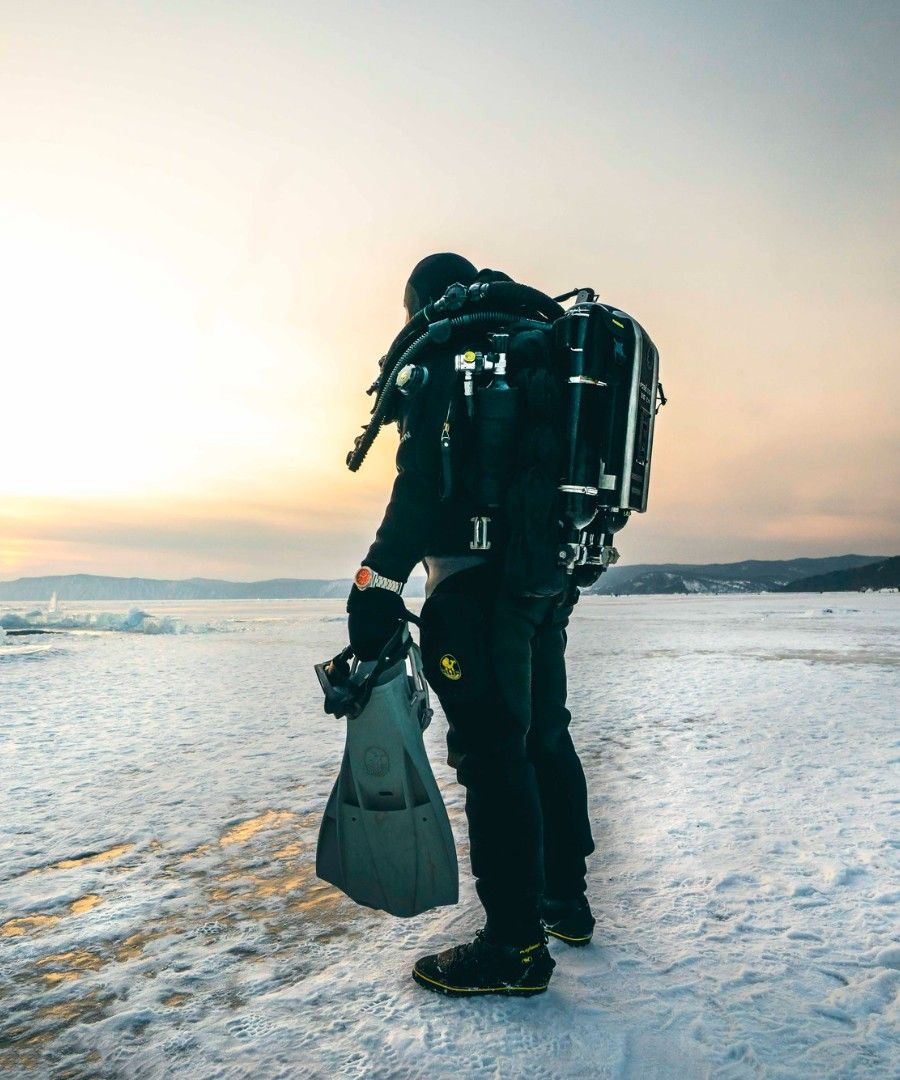 Customize
Design your own regulator kit and realize your dream with the Poseidon Custom Program. Customize your Xstream regulator with a total of 18 color combinations. Pick components to fit your desire.
THREE STEPS AWAY
Choose between Xstream Deep or Black
Combine colors
Select hose length
Choose pressure gauge
Xstream Deep
Xstream Black
Plan dive analyse
Featuring a state-of-the-art dive log, planner and device configuration, Reef provides a complete dive tool for every diver no matter experience, level or dive style. It is designed to maximize your passion of diving by extending the experience before and after the dive. Bring all the power of the Reef app wherever you go.

LEARN MORE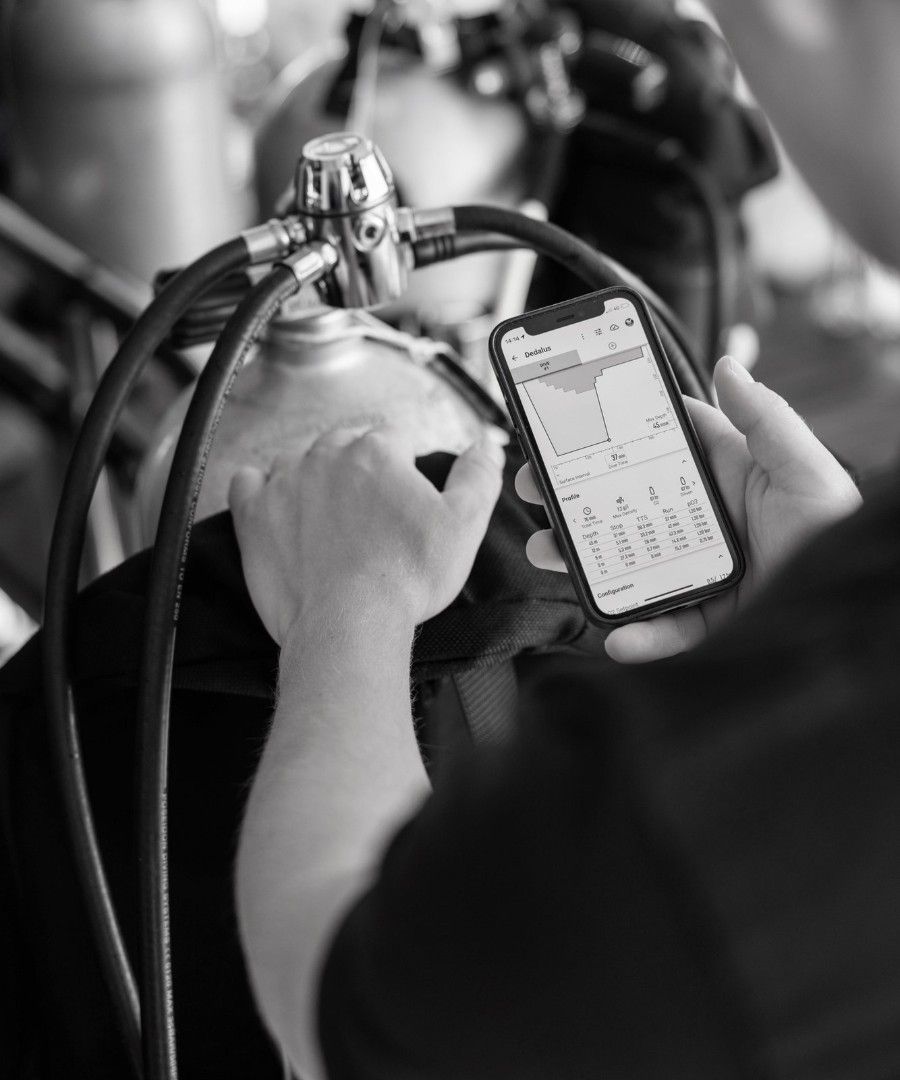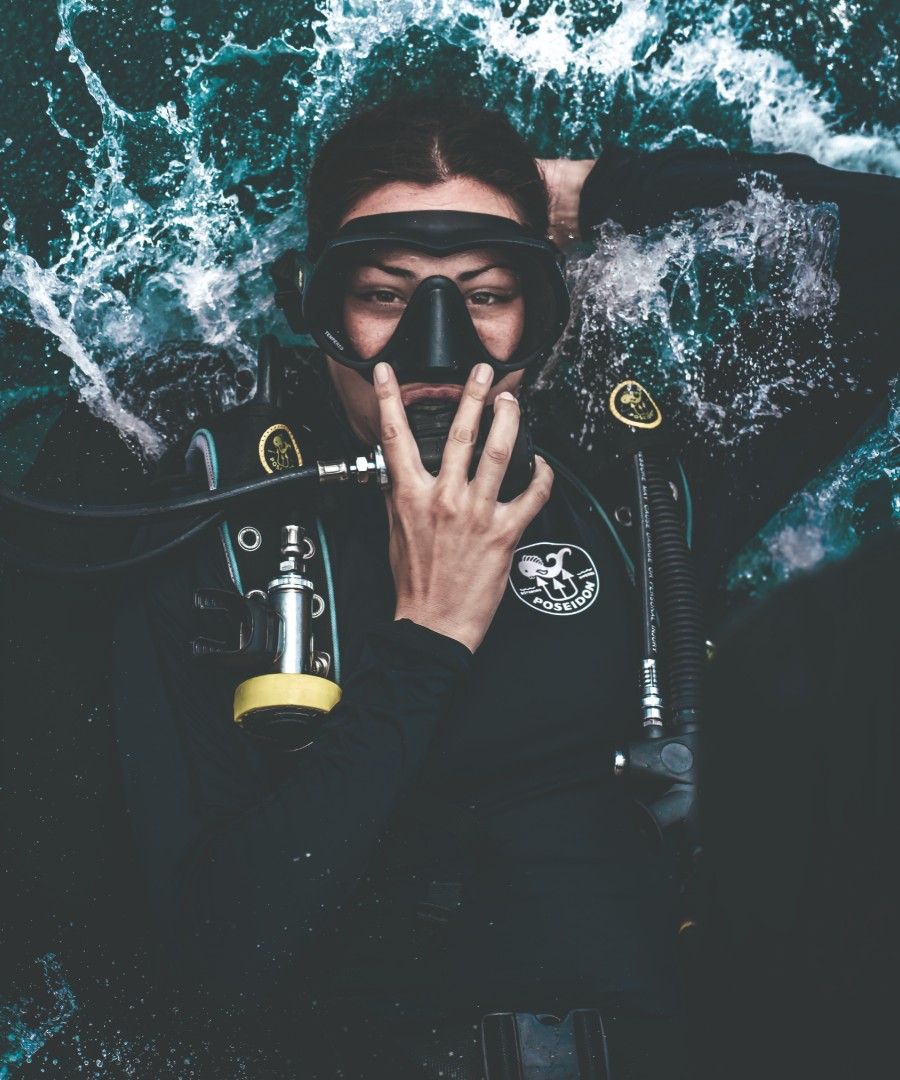 High performance regulators
Poseidon Xstream, Cyklon and Jetstream - Trusted icons proudly showing our heritage since 1958. The Cyklon X will combine the legendary durability of the Cyklon second stage with our patented Xstream first stage. Regardless of if you are diving the shallow tropical coral reefs or below the ice in Antarctica you can trust them to always deliver what you need. Our regulators have supported US Navy and Deutsche Bundeswehr for years, and they want the best they can get.

LEARN MORE
Poseidon Diving Systems
Poseidon was founded in Gothenburg, Sweden 1958 by Ingvar Elfström. A pioneer who contributed to the modern dive technic development. Poseidon was first in the world to produce a single hose regulator, the breathing apparatus used by nearly every diver ever since.

We're still pioneers and make diving equipment but it's the experience we truly create.
Learn more
ccr.doc
Looking forward to getting back on the chariot suex_dpv_official Interested to see and share people ...
ccr.doc
Nothing beats the look of poseidondivingsystems #se7en underwater #ccr #uktech #poseidon #scuba #reb ...
castles_92
Michelangelo e il Maestro Splinter 🐢🐀 #underpressure #tmnt #turtle #ninjaturtles #diveposeidon #sc ...
drsub
At the early beginning, Doxa introduced Sub300 in three colours: orange, black and silver. But for t ...
poseidondivingsystems
Best way to keep your hands warm? Do as @mr.andersson.1965 - stay dry and find some geothermal activ ...
unexpectediscovery
Sur le tournage d' " À Fleur d'Eau ", un court métrage 🎬 de philipmartinlacroix avec jmbarrparis. ...
scuba_yosh
This wraps up another successful training weekend at Gilboa Quarry. A group of PADI Open Water diver ...
ccr.doc
Playing around with edits which do you like better 1 or 2? #ccr #poseidon #rebreather #scuba #diving ...
dive_with_layney
Watching colinrotheram teaching paditv Tec40 CCR
jordideep
Dive gear ready for the next dive… diverite84 poseidondivingsystems zeaglesystems atomic_aquatics r ...
arthurestablie
C'est vraiment trop génial de partir en mer 🌊 avec du matériel de qualité 🤿 ! 👊🏼 Images prises ...
ccr.doc
Can't park there #ccr #poseidon #ukdiving #scuba #rebreather
proditech.buceo
Traje Seco BARE X-Mission Evolution. Excepcional traje seco de la marca Bare, como continuación al X ...
ronjenje_triton
Bevenja Mirko #technicaldivinginstructor #papaoftechdivingserbia #instructortrainer #tdi #explorer ...
mirkobevenja
Our friend preparing the cave #tritontecdiving #ronjenjetriton #poseidondivingsystems #diveposeidon ...
jaimieboy
Been to this location many times but for some reason this gully has escaped me. Full of big crabs, s ...
colinrotheram
Last week we were at capernwray starting another Poseidon CCR course. We just had some annoying stur ...
three_eye333
Abendsonne im See 🙌😊 #scuba#scubadiving#diving#tauchen#freshwaterdiving#coldwaterdiving#lake#lake ...
blickproductionsparis
Throw back in pictures to the shooting of A FLEUR D'EAU (WATERFLOWER) by Philip Martin Lacroix with ...
dmitriy_rudas
Монголия озеро Хубсугул. Изучаем монгольскую акваторию😊! . . . #diving #divingvideo #poseidon_se7en ...
wahoo_divers
Twister time 🌪 Inmerso en la naturaleza 🌊 👦🏻alberto_diaz_sub 🎥 gopro 📹 goproes ✅ scubapro ...
thescubamermaid
Don't be shocked that I'm a woman. 👻 • • • • • • • #technicaldiving #rebreather #diver #adrenaline ...
divestorespiroskartelias
Scuba Instructor looks like this.. thank you for 📸 panagiotis_savvinopoulos Dive Center searacer_c ...
divestorespiroskartelias
During IDC course ! #padigopro #padiinstructor #poseidondiving #waterproofsuit
divestorespiroskartelias
👌🏻 Dive in with the best gear 👌🏻 poseidondivingsystems Photo credits g3org3apo 👏 #scubadiving ...
divestorespiroskartelias
g3org3apo scubalicious 👌🏻👌🏻👌🏻👌🏻 #divestyle #diverslife #scubadive #diveingreece #diving #scu ...
divestorespiroskartelias
🔦🐠🐡🐬🐳👌🏽😀 #scubaaddict #scubadiving #diveingreece #diving #diverslife #scubadive #poseidongea ...