atmosphere
The perfectly fitting Atmosphere protects your face from the cold. Install communication equipment to talk with a team or buddy during dives. As an over pressure mask it also allows to dive in contaminated water without exposing the face.

EXPLORE THE ATMOSPHERE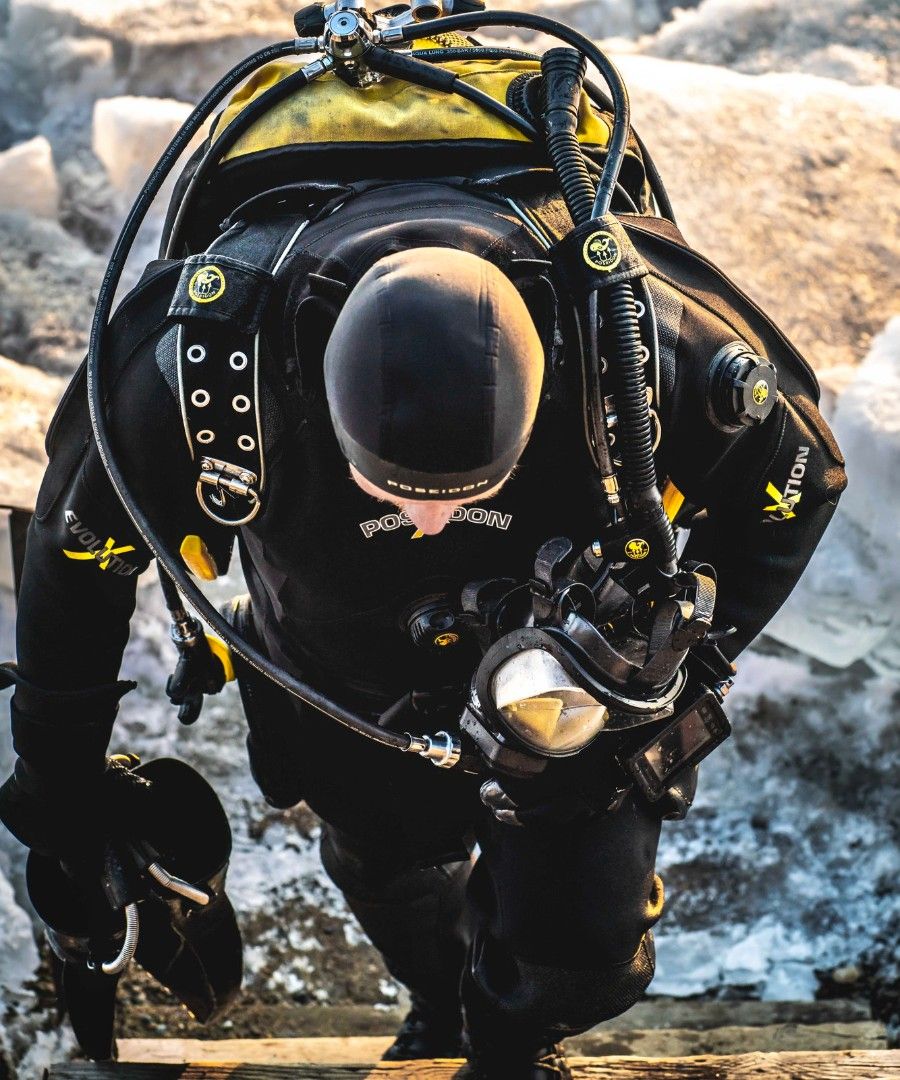 From italian police to techies
The perfectly fitting Atmosphere is the fullface mask of choice for professional and cold water divers. Developed initially for fighter plane pilots, the mask was designed to be worn up to six hours when flying through chemical or biological war zones.

Higly effective defogging system
Anti-distortion visor
Prepared for communication systems
LEARN MORE
Cold water ready
Poseidon was born in the icy north, so it's only natural that our regulators enjoy the cold. Poseidon regulators have built-in anti-freeze protection which prevents ice from building up and ensures it delivers the expected performance under all conditions.