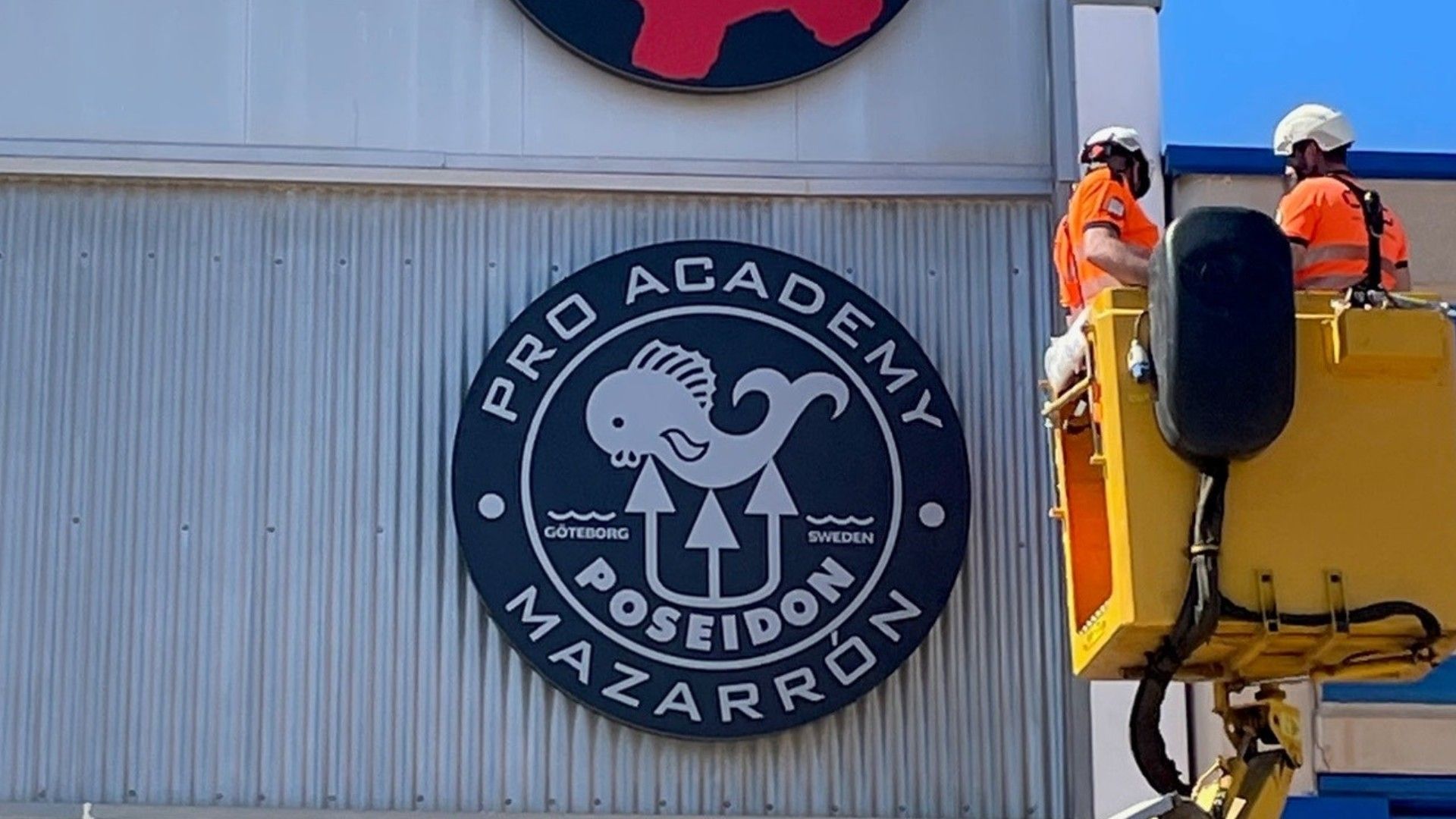 Poseidon pro academy Mazarrón
Today Offshore Special Services (OSS) will inaugurate a new facility in Mazarrón, Spain. The new facility will be home to a new project based on training of professionals in technical diving, marine safety, aviation, high-altitude work and other professional disciplines.
OSS aim to establish agreements with leading brands in different sectors that will allow students to learn about the most advanced equipment for professional use. One of the first alliances has been made with Poseidon Diving Systems, through the distributor in the Iberian Peninsula, Plus Ultra Tactical & Rescue.
The facility will be home to Plus Ultra Tactical & Rescue specialized training for the military and Search And Rescue (SAR) sectors in the south parts of Europe. Focusing on specific diving programs such as the Public Safety Diver, the Scientific Diver and the Rebreather diving course.
Poseidon Diving Systems has been a manufacturer and innovator of cutting-edge diving equipment since 1958. The regulators are designed to work in every way possible, upside down, left or right. This unrelenting performance and safety in any environment combined with the established positioning as the preferred choice of many military and SAR organizations was considered when choosing Poseidon as the diving equipment partner for OSS. OSS will also be equipped with the Poseidon SE7EN+ rebreathers featuring the Solid State O2 Sensor for Oxygen sensing to add an extra level to the diving program offer.
The training centre has been approved by the international certifying organization Scuba Schools International (SSI) to develop its demanding Public Safety Diver (PSD) program at level I, II, III as well as level III Overhead, dedicated to the State Security Forces and Corps, SAR and military organisations. The development of a Scientific Diving program for researchers in the fields of the marine biology and the archaeology has also been approved.
Thanks to the privileged location in Mazarrón, Murcia, Spain, where diving is available in various environments, OSS and Plus Ultra Tactical & Rescue is committed to developing an international program that will provide students the highest level of training.
Contact information
Stefan Jennefalk
VP Sales & Marketing
Poseidon Diving Systems
stefan.jennefalk@poseidon.com
Offshore Special Services
Calle Isla del Hierro 1

C.P 30730
San Javier, Murcia
Plus Ultra Tactical & Rescue
C/ Sierra de Baza 30

Polígono Industrial La Juaida
04240 Viator, Almería