This website uses cookies to improve your experience
Learn More
👌 OK

POSEIDON DIVE COMPUTER
The M28 was born out of the vision to create a dive computer that acts merely as an extension of the diver. Silently monitoring, only to be seen at a glance yet convey every bit of information the diver needs. On the surface the M28 displays simple, intuitive graphics under a clean slate of glass and an easy-to-use two-button control. Look on the inside though, and you will find one of the most powerful dive computers ever made. Digital compass with tilt-compensation, dual deco algorithms, capable of controlling a rebreather and guiding every dive profile. Pure excellence in a shell of simplicity.

THE worlds most powerful dive computer
The Poseidon M28 Dive Computer has set new standards for dive computer performance. It boasts maps, graphics, Dive-By-Wire™, and a host of features that deliver class-leading functionality that's incredibly intuitive to use.
Spare no expense
Highly intuitive user interface with two-button control

Class-leading 2.8" TFT LCD Color Display

Dive-By-Wire™ Integration

Enhanced SE7EN functionality
Dual Deco Algorithm (DCAP and Bülhmann ZHL16C with gradient factors)

3D digital compass with tilt compensation
Internal rechargeable battery
WiFi
Tactile alarm vibrator
Depth rated to 200M/656 ft
BUY
TECHNICALITIES


Operating temperature:
Operating depth:
Certification:
Display:
Navigation and input:
Battery internal:
Sensors:
Wireless:
CAN connector:
Dive log:
Tactile alarm:


-20 to +50°C / -4 to +122°F
Maximum 200 meter / 656 ft
EN 14143, EN 13319, EN 61000, FFC 47 CFR

2.8" TFT color display QVGA
Dual button control
Internal rechargable battery with state-of-charge chip
Pressure, Temperature, 3D digital compass, 3D for pitch and roll information
WiFI
Poseidon SE7EN Rebreather, Poseidon POD System
100.000+ dives
Vibrator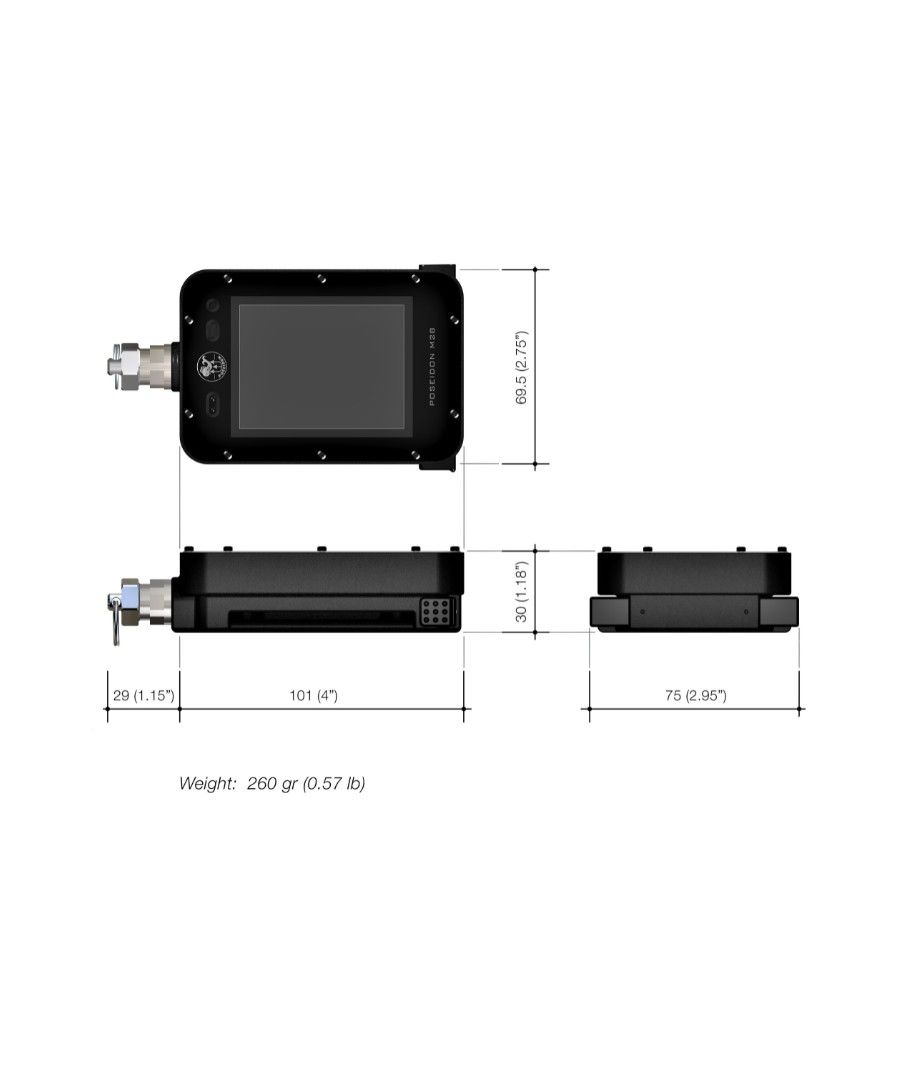 size and weight


Length:
Width:
Depth:
Weight:


101 mm / 4"
69.5 mm / 2.75"
30 mm / 1.18"
260 g / 0.75 lb
POseidon cpod
Add Poseidon's state-of-the-art rebreather technology to any rebreather using Poseidon's CAN system. Simply connect the Poseidon M28 computer, the CPOD with O2 sensor along with the HUD and Poseidon's best in class mouthpiece onto your existing rebreather system and you'll have Poseidon safety technology monitoring every dive.
LEARN MORE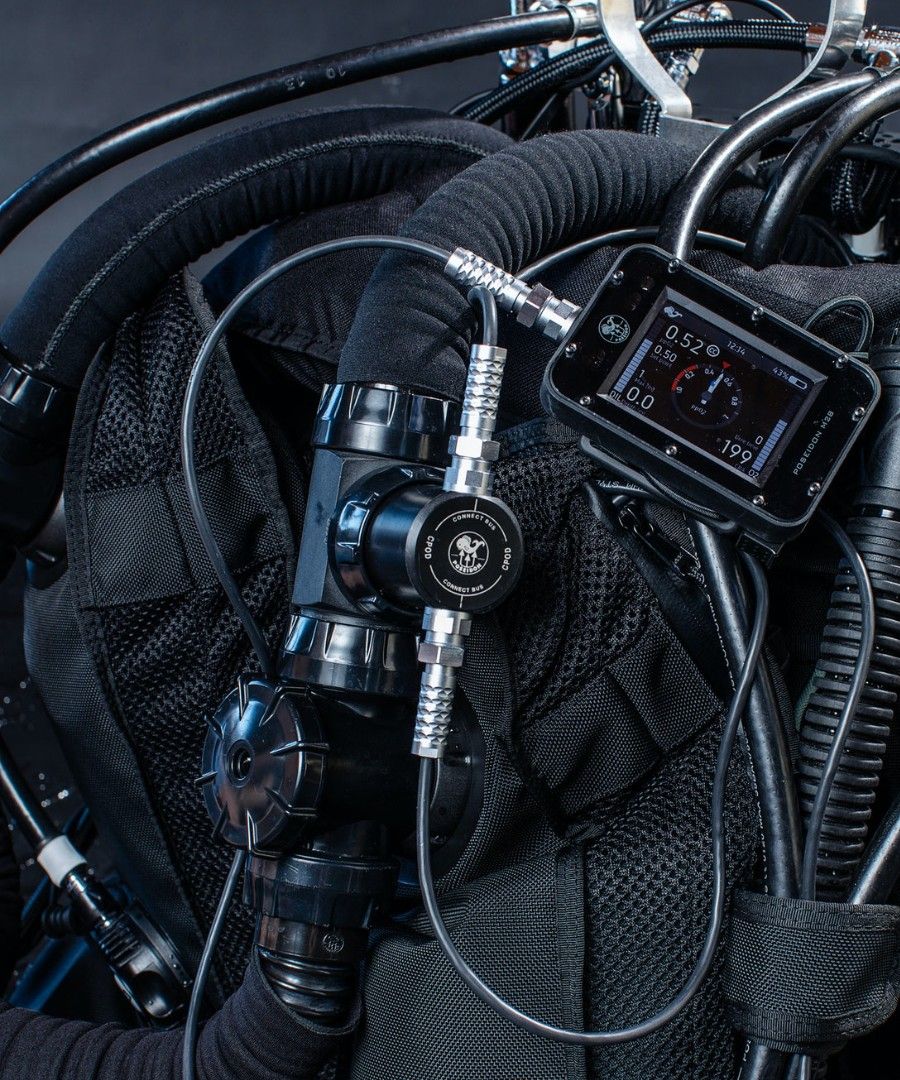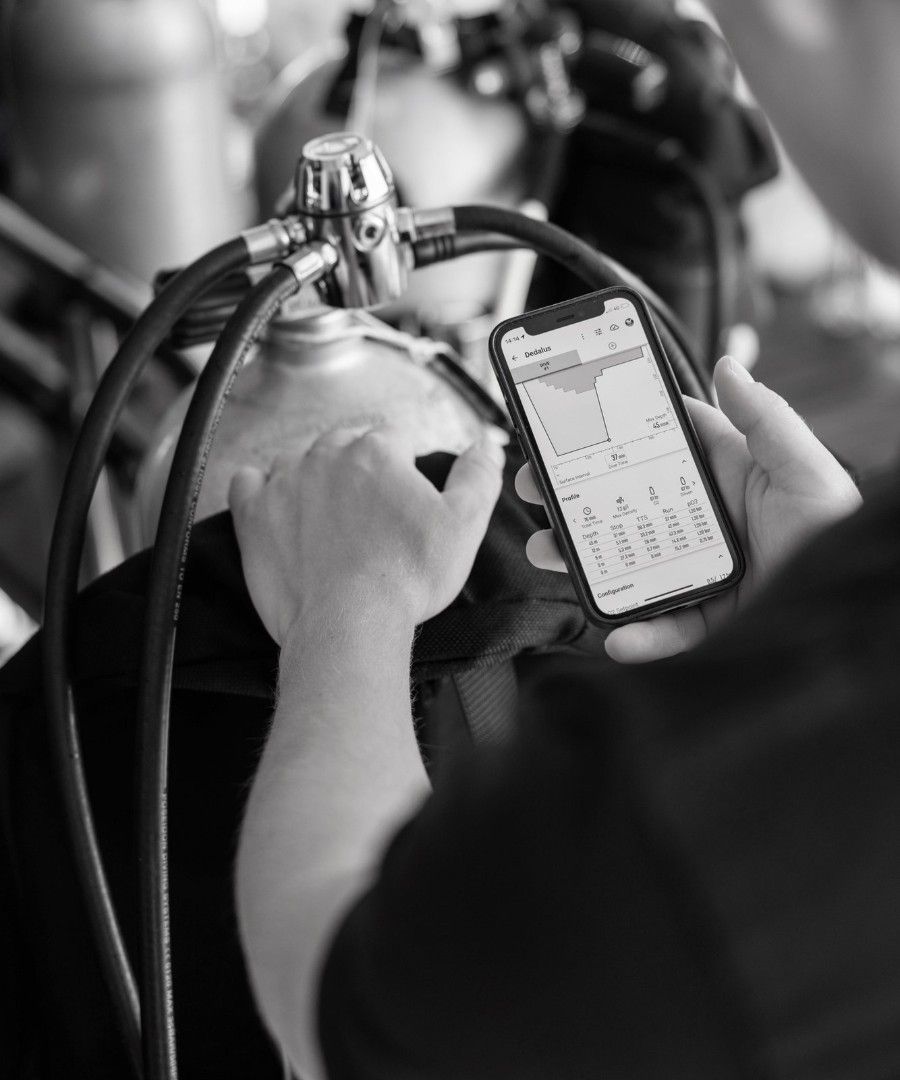 Plan dive analyse
Featuring a state-of-the-art dive log, planner and device configuration, Reef provides a complete dive tool for every diver no matter experience, level or dive style. It is designed to maximize your passion of diving by extending the experience before and after the dive. Bring all the power of the Reef app wherever you go.

LEARN MORE
#DIVEposeidon
Share your pictures and inspire others. Don't forget to tag your pictures with #diveposeidon | @poseidondivingsystems